QMRW events and dates for your diary
Keep an eye on this page to keep informed of news about what's happening both at the woodland and other events that you may like to get involved in too.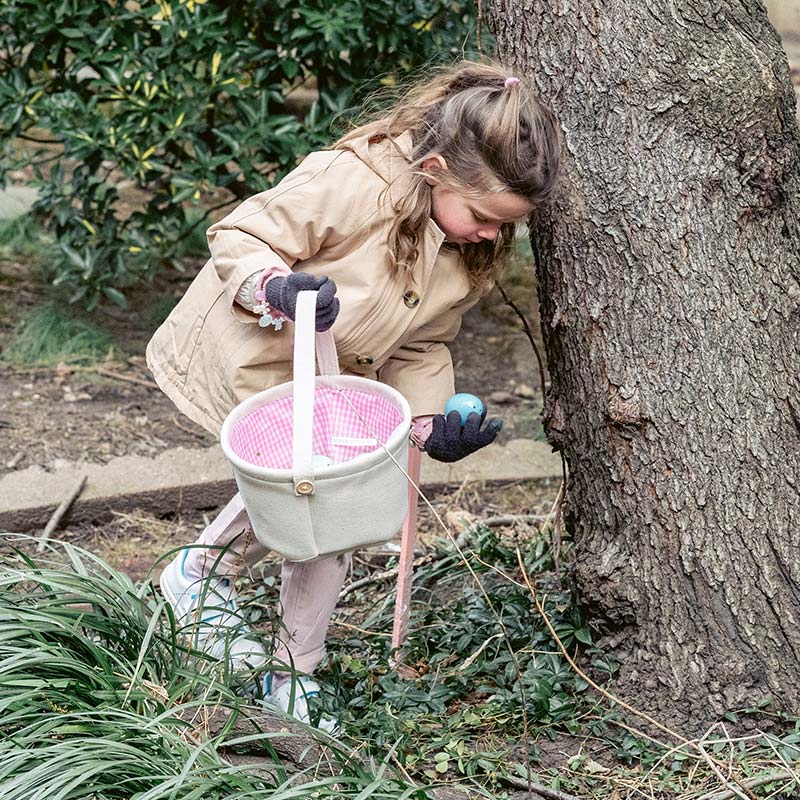 CHARITY EASTER EGG HUNT AND FUN DAY
Sunday 2nd April 2023

12.30pm
Fun for all the Family at the Woodland
Easter Egg Hunt - Egg and Spoon Races for all ages - Easter Egg Stall - Easter Soft Toys for sale - Crafts for Sale - Raffle -BBQ and Drinks for sale
Children £6 each - Please Register Children ASAP to avoid disappointment as numbers are limited
Email: debbiehornblow@yahoo.co.uk or Tel: 07778873806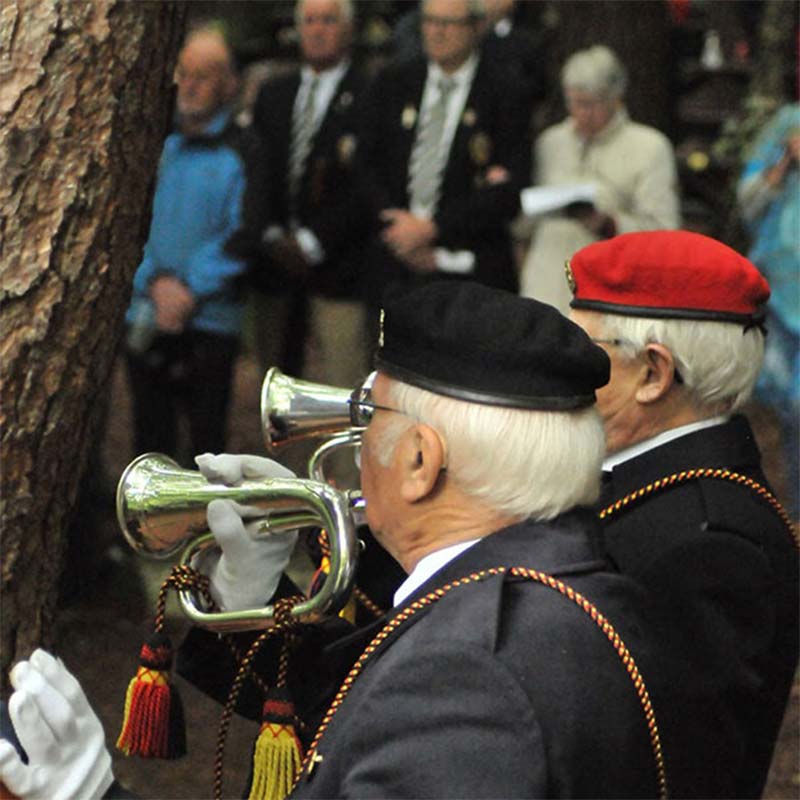 ANNUAL REUNION AND COMMEMORATION SERVICE
Saturday 10th June 2023
Commencing 12:30 pm
Guest of Honour - Chelsea Pensioner David Hinds.
COMMEMORATION SERVICE IN HONOUR OF EX-QUEENSMEN - Richard Neil Leathers—Ex-3rd Bn
Michael Pritchard—Ex-1st Bn
And Others TBA

REDHILL CORP OF DRUMS & BAND, FRIMLEY & VETERAN CROONER RODNEY DELL
BAR AND BBQ, RAFFLE, MERCHANDISE, TOMBOLA, CAKES, CRAFTS AND, MERCHANDISE and lots more
All proceeds go to The Memorial Fund – Email: qrmwcharity@gmail.com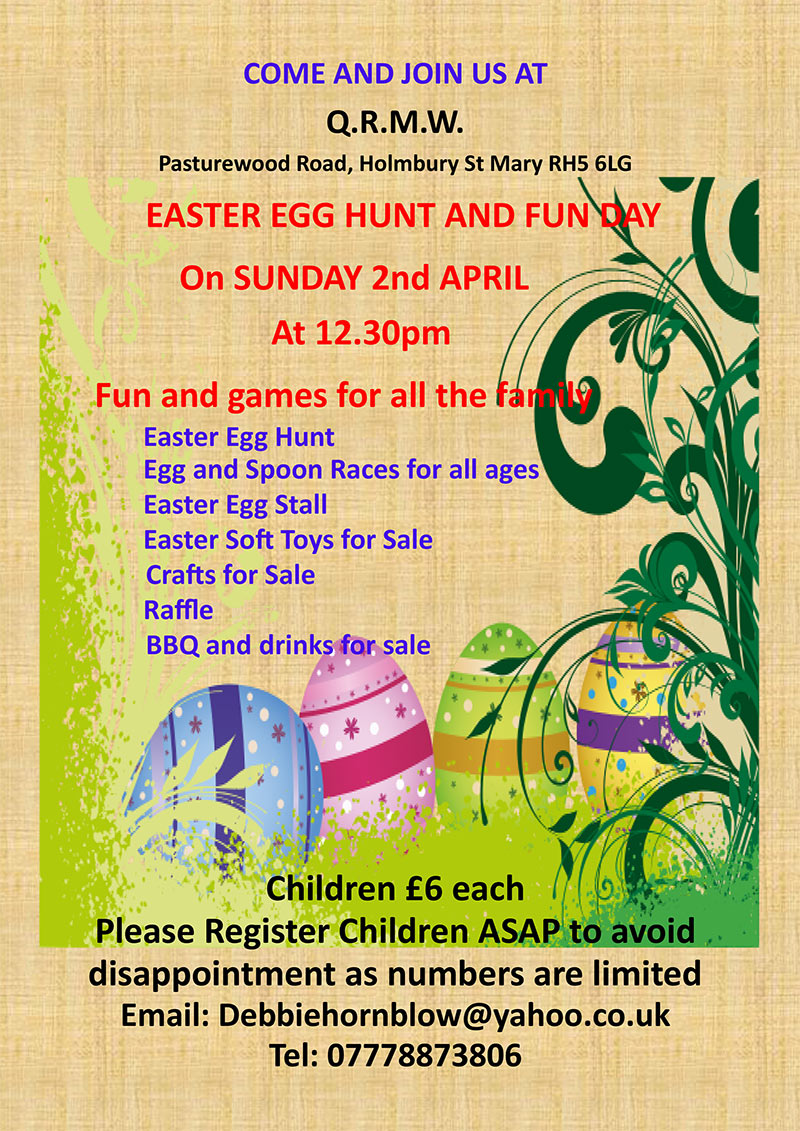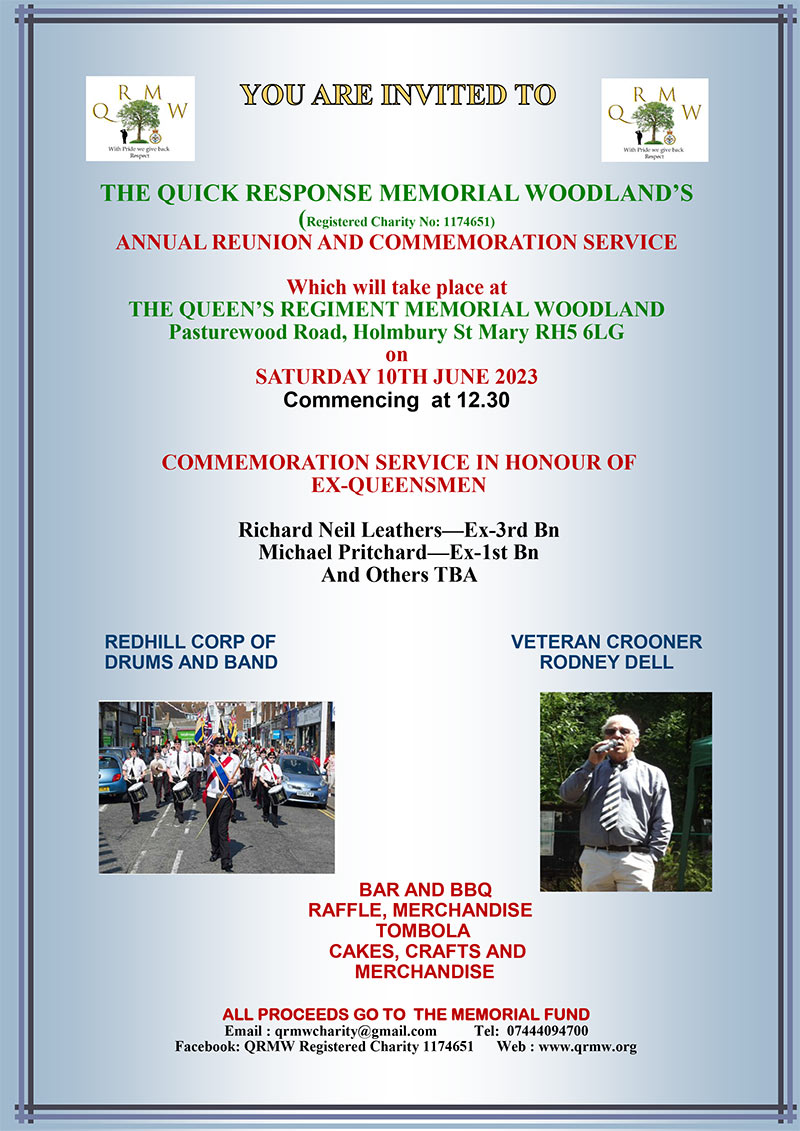 Below are some flyers for just a few of our previous events..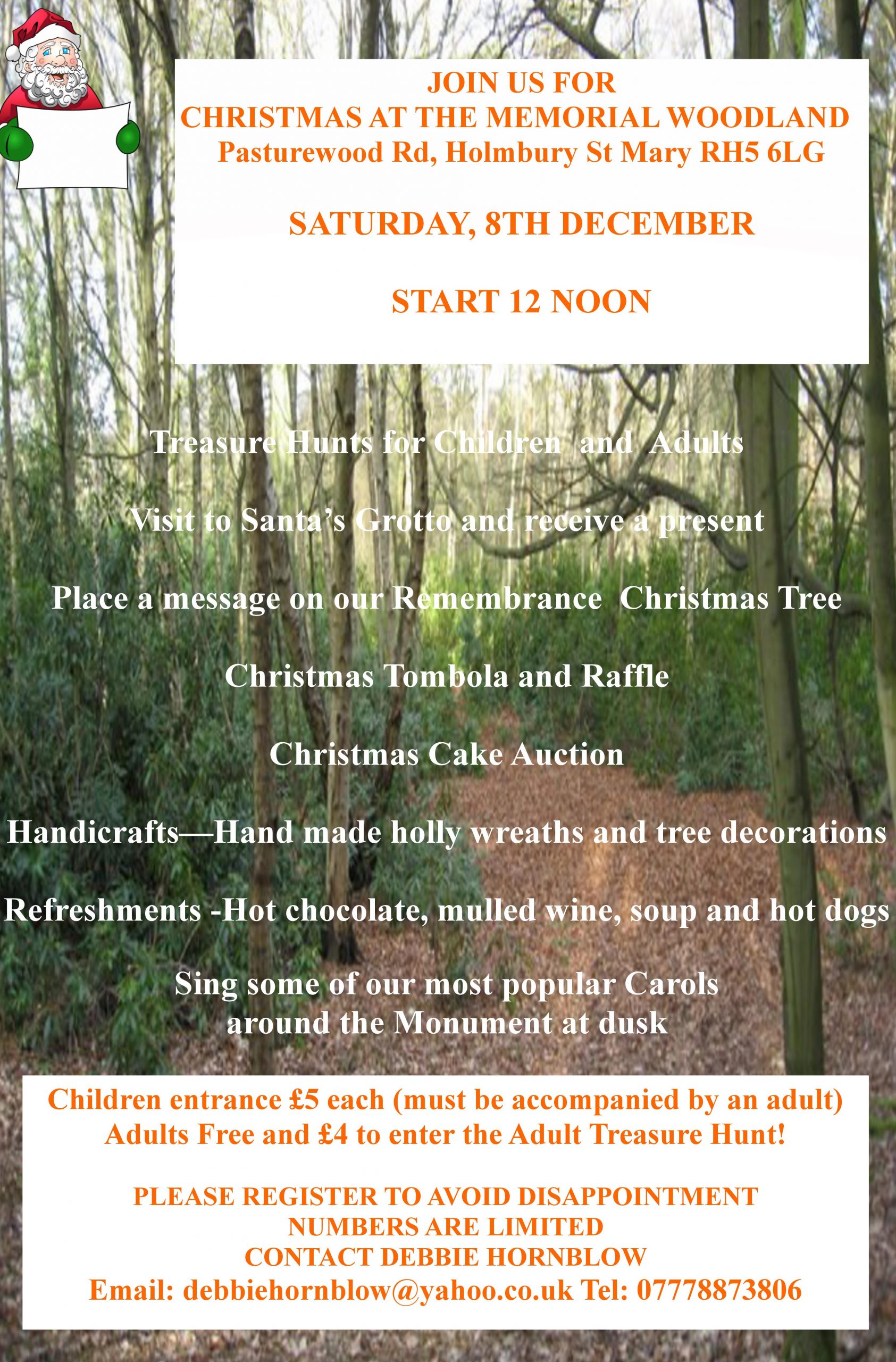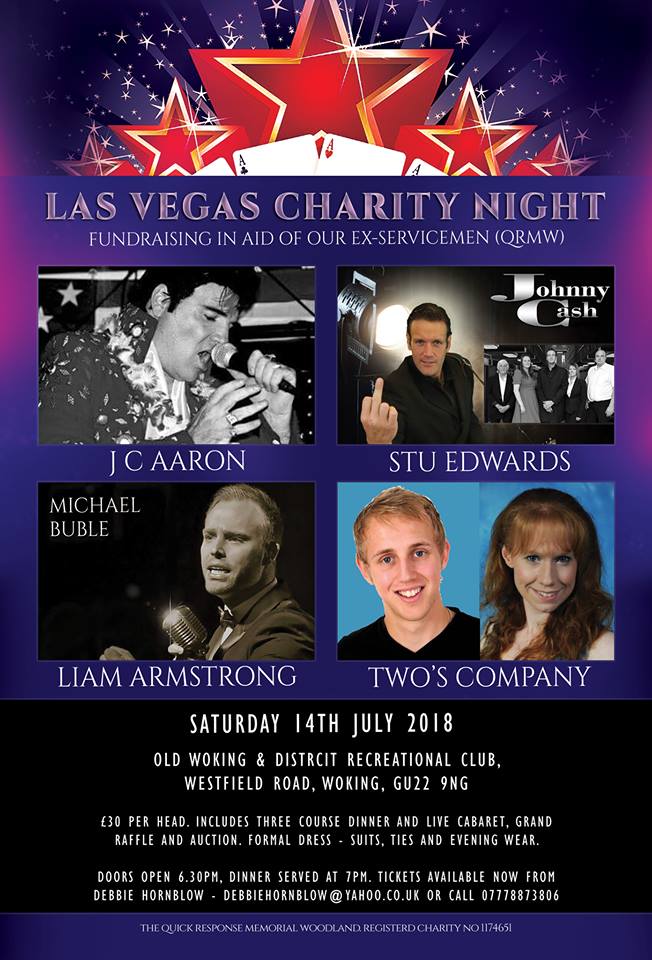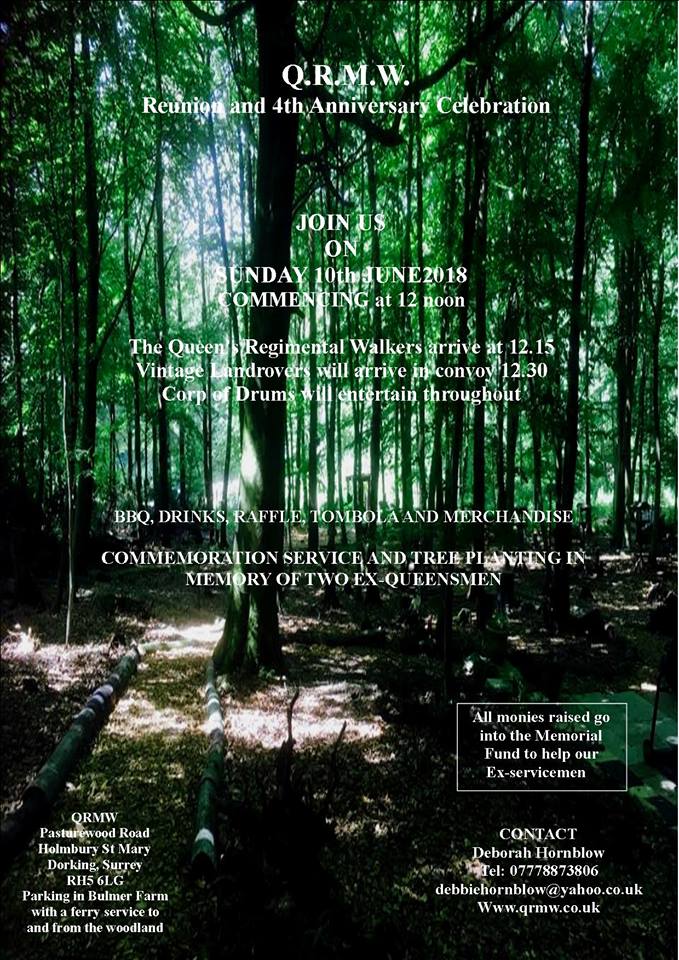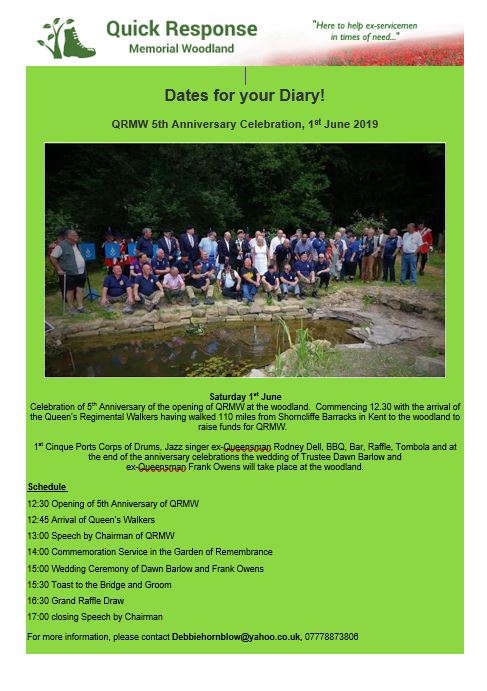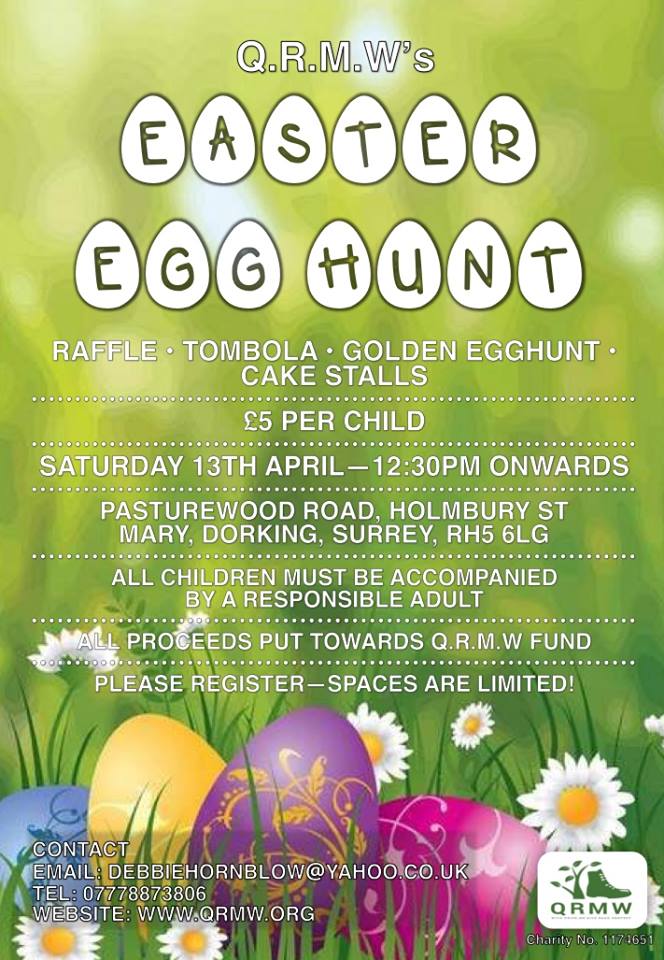 Got some spare time and want to help?
We are always looking for volunteers to help us. Whether that is helping to organise, transport goods or manning our stand, all help is appreciated.
ARE YOU A VETERAN AND NEED HELP? CONTACT US NOW ON 0744 409 4700